About Me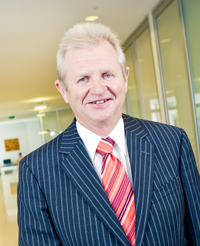 Bryan Gundersen was born in Wellington, 23 July 1949.
He married Jan Frances Naylor in 1978.
Bryan and Jan have 3 children.
Bryan was educated at Scots College, Wellington, New Zealand;  Valley High School, Las Vegas, Nevada;  La Crescenta Valley High School, Los Angeles, California;  Victoria University of Wellington and graduated with a LLB (Hons) in 1971.
Bryan is an independent commercial barrister and consultant having been, until 31 March 2013, a Partner in the Wellington office of the New Zealand national law firm, Kensington Swan. Bryan specialises in the Corporate and Commercial Law and Competition/Regulatory Law.
Bryan has written extensively on Competition Law and Energy Law matters, view a list of books, articles and conference papers written by Bryan.
Bryan is currently a member of the executive board of trustees of the Enterprise New Zealand Trust 2004. He was Chairman of Kensington Swan (1993-95) and Director (1991-97); Director, Wellington Rugby Football Union (1998-2004) and served as Chairman of the Audit & Financial Subcommittee and Commercial Subcommittee; a member of the Advisory Board, VIP Transport, Internal Affairs Department (1992-96); and, Advisory Board, QEC Enterprises, Internal Affairs Department (1990-96).
Bryan was also a member of the Council of the Institute of Directors (2008-2010) and Chairman of the Wellington Branch Committee of the Institute of Directors (2006-2010).
Bryan has also been Chairman, Energy Law Association; Chairman of the LAWASIA Energy Section; Member of the Ministry of Commerce Consultative Group on Competition law (1992-94);  and, Member of the Government Consultative Group on the Harmonisation of Australian and New Zealand Business Law (1992-94).
Bryan is President of  Wellington College Old Boys – Victoria University Rugby Club Incorporated and was Chairman (1993-98); Chairman, Victoria University Rugby Football Club (1990-92); and, Chairman, Salamanca Tennis Club (1988-94).
Personal interests are road running (Bryan regularly competes in the Wellington half marathon and competed in the 2005 Auckland half marathon), swimming, tennis, rugby, reading and politics.